On sale
Regular price
PLN2,199.00
Price
PLN1,999.00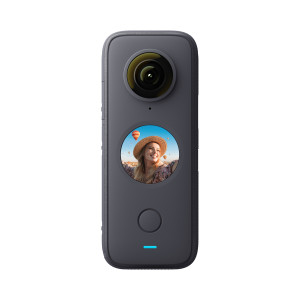 Regular price
PLN2,099.00
Price
PLN1,899.00
Video recording resolution 5.7K,

Enhanced bitrate and better color quality,

Upgraded power menagment system increases performance up to 55%,

Airtight construction - device is waterproof up to 10m,

Spherical photos resolution 18 MP (6080 x 3040),

Possibility to take photos in RAW format,

One lens recording function - Wide Angle (Steady Cam Mode) even in 2560x1440/50fps resolution,

Stereo audio recording with optional noise reduction and 360 ambisonic sound,

FlowState stabilization - 6-axle gyroscope plus artificial intelligence,

Built-in WiFi (5G) module and Bluetooth (BLE4.0) module,

Advanced photo and video modes enhanced with artificial intelligence.

Dedicated, universal and easy to use smartphone app.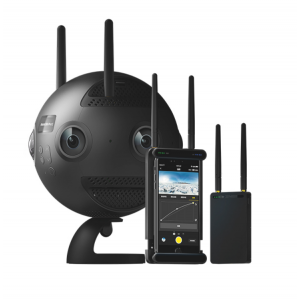 Regular price
PLN23,999.00
Price
PLN21,999.00
Profesjonalna kamera sferyczna Insta360 Pro 2,
Maksymalna rozdzielczość nagrywania 8K (2D / 3D),
Zdjęcia sferyczne 7680 x 7680 (2D / 3D), 12000 x 12000 12K Super High-Res,
Zdjęcia JPEG i DNG,
Przysłona 6 * F2.4,
Kodek wideo H.264, H.265,
Nagrywanie dźwięku przestrzennego,
Transmisja filmu 360 na żywo z jednoczesną obsługą nagrywania,
Wbudowana 9-osiowa stabilizacja FlowState,
Wbudowany moduł WiFi oraz GPS,
Bezprzewodowa obsługa nawet do 300 metrów dzięki Farsight Live Monitoring,
Pełna kompatybilność z systemami Windows / Mac / iOS / Android.