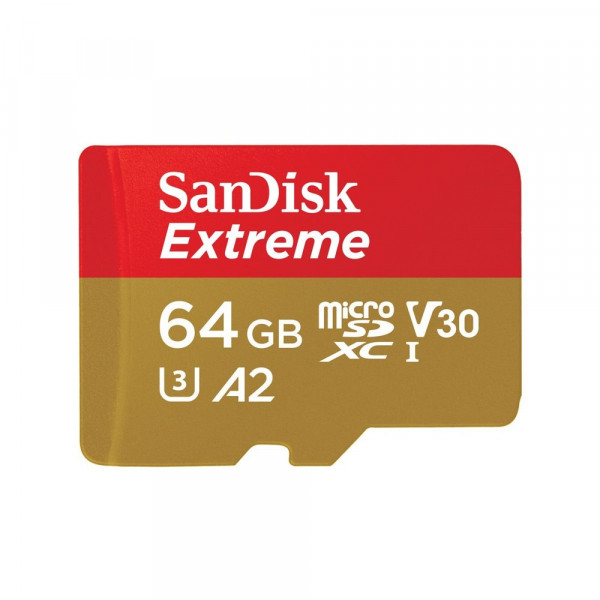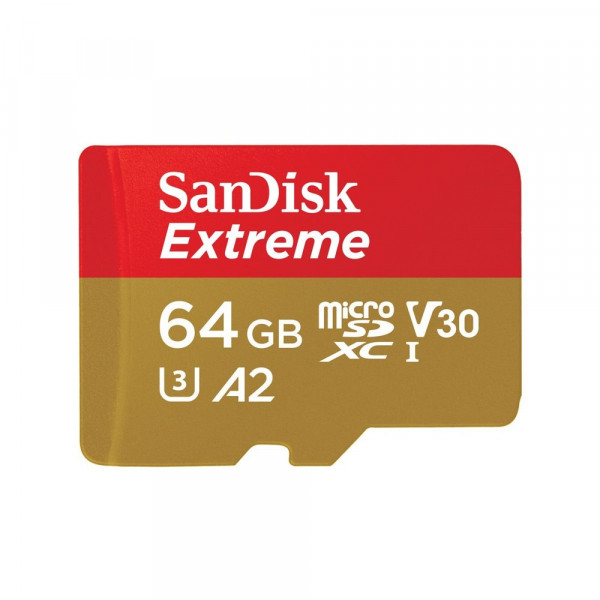  
copy of SanDisk Extreme microSDXC 64 GB Memory Card
Reference: SDSQXAH-064G-GN6MA
MicroSDXC memory card with 64GB capacity

A2, V30, U3

Read speed 160MB/s,

Write speed 90MB/s,

Universal SD adapter included

Dedicated for smartphones and sport cameras

Lifetime manufacturer warranty
Shipped orders are properly protected from damage.

You can return ordered products without giving any reason within 14 days.
Product description
Get extreme speeds for fast transfer, app performance, and 4K UHD. Ideal for your smartphone, action cameras or drones. This high-performance microSD card makes 4K UHD video recording and high-resolution photos faster to take. The super-fast SanDisk Extreme 64GB microSDXC memory card reads up to 160MB/s and writes up to 90MB/s. Plus, it's A1-rated, so you can get fast application performance for an exceptional smartphone experience.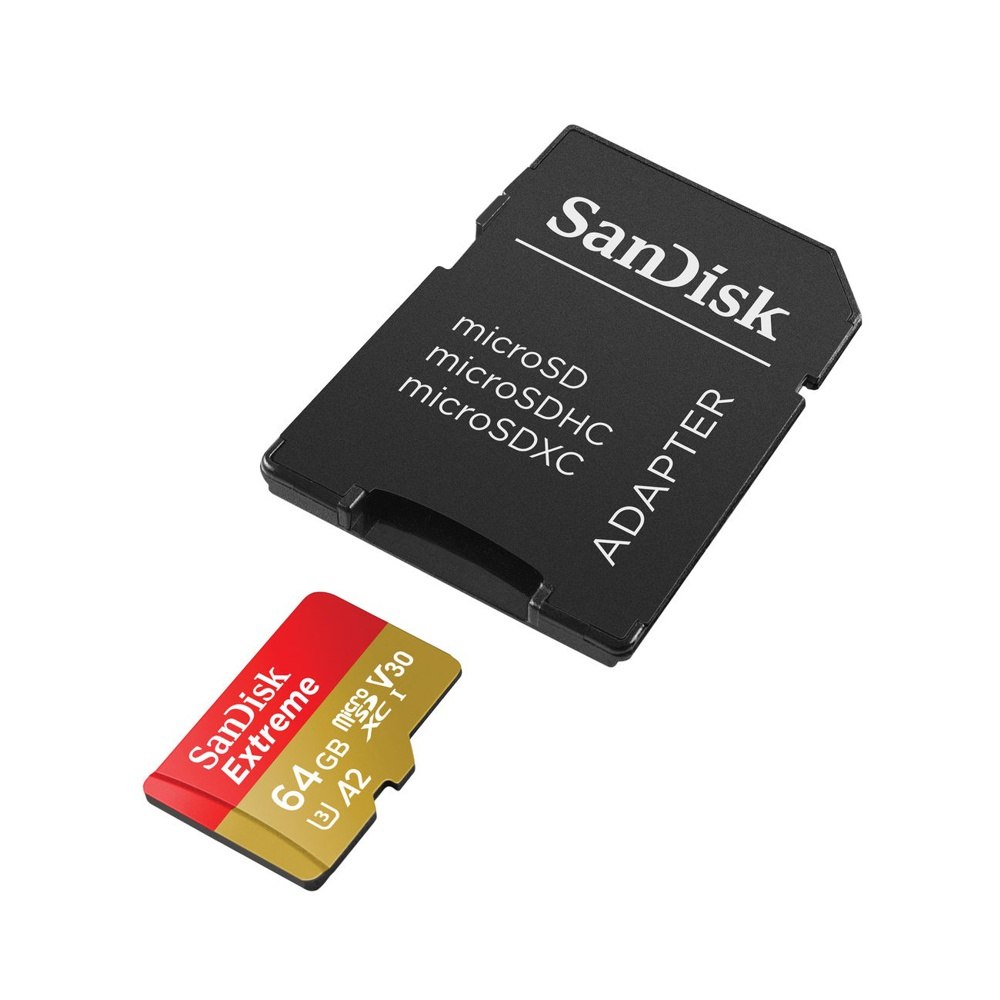 C10, V30, U3, A2
Read speed 160MB/s
Write speed 90MB/s